Used office container no 1331. Container is in good condition without any damages. Please check photos below for walls and interior condition. We invite you to inspect the container on our depot at Kartuska 393 street Gdańsk.
Specification:
Dimensions (mm):
length = 6058
width = 2438
height = 2850
Insulation: mineral wool 80 mm
PVC window - 1 pce
Steel door
Lights, electric heater, electric sockets
Container weight: 2,5 t.
Price: 8 500,00 PLN + 23% VAT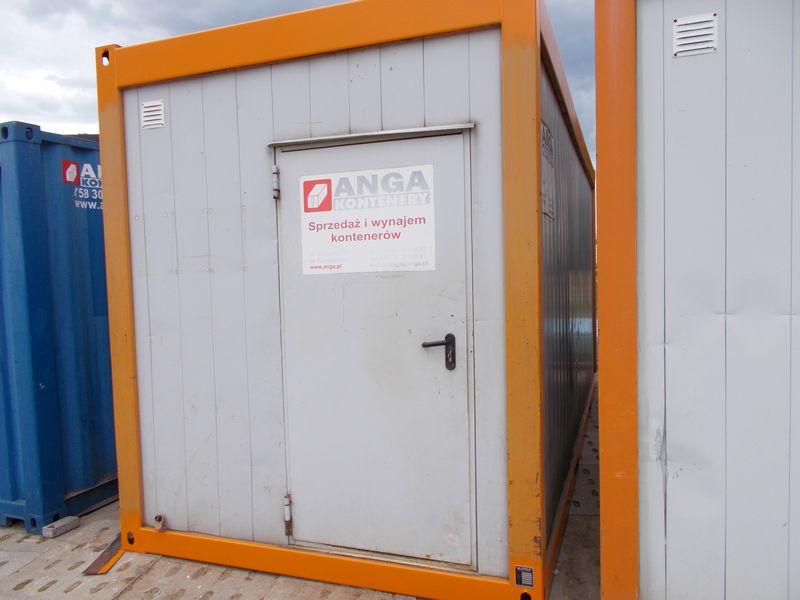 If you are interested in transportation or should you have any questions please feel free to contact us.