The container rental agreement is a document determining detailed rental conditions and obligations of the hiring and the tenant, and it should be signed before the container delivery.

The containers are rented on the basis of monthly rent rate.

There is a possibility of rental shorter than 1 month as well as prolongation of rental period.

The containers can be additionally equipped with, for example, tables, chairs, benches, IS lockers, etc. Please contact our sales department to agree rates and get information on availability.

We organize transport as well as loading/unloading of the rented containers.

Guaranteeing appropriate access for HDS type car and presentation of necessary permits in the case of ban / limitation on lorry traffic are preconditions for container supply.

The lessee is responsible to preparing appropriate foundations for the rented containers.

A precondition of container delivery is payment of an advance payment payable on the basis of a pro-form invoice.

Subsequent payments are paid on the basis of VAT invoices made at the beginning of each month.

The tenants are obliged to timely payments. Delays in payments may result in the early repossession of the containers and reporting of the overdue payments to the National Debt Register.

A deposit, which is returned on completion of the rental and payment of all due sums, can be collected on account of possible damage compensation.

When renting for the first time it is necessary to submit the following documents:

General partnerships, limited liability partnerships and joint stock companies:
- an excerpt from the trade register with KRS number

Natural persons conducting economic activity:
- ID (internal passport)
- a decision of recording in the records of economic activity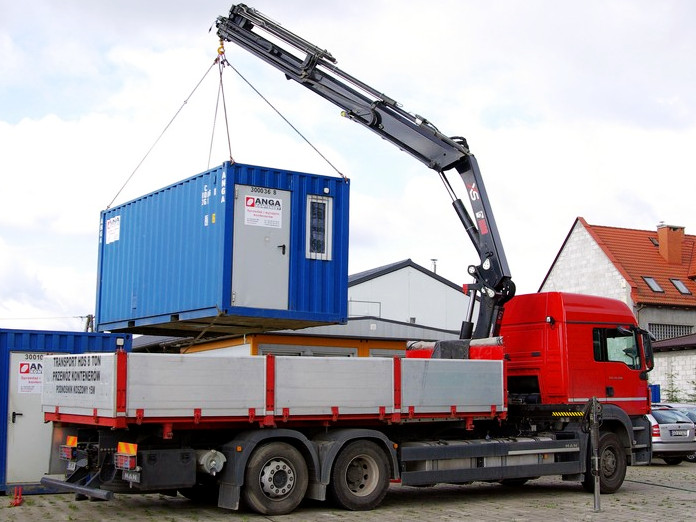 Please visit site "additional information", where you can find information concerning foundation, transportation and connecting utilities.