Comprehensive container rental offer
We invite you to take advantage of the container rental service, that will allow you to quickly and easily obtain mobile premises for the construction site, temporary office, warehouse or a commercial pavilion. We have prepared a modern fleet of containers at our clients' disposal. Our service also includes the transport of containers as well as their unloading.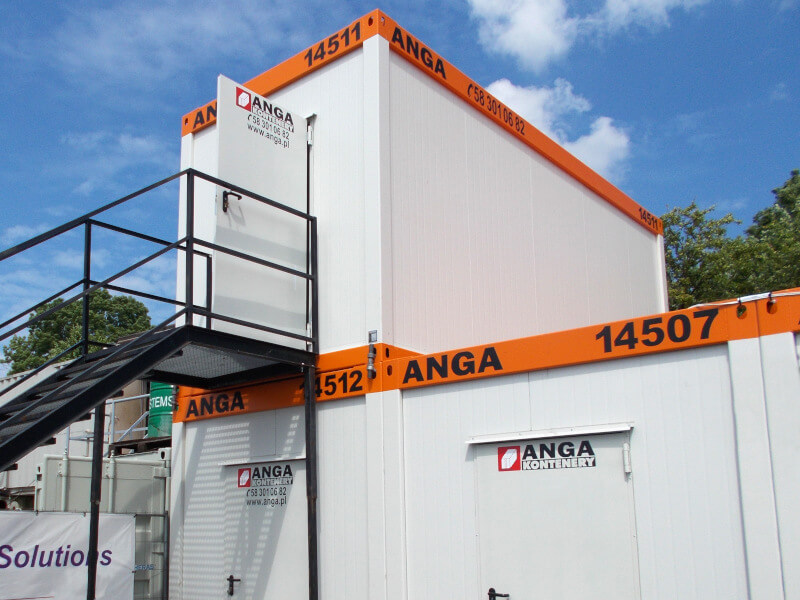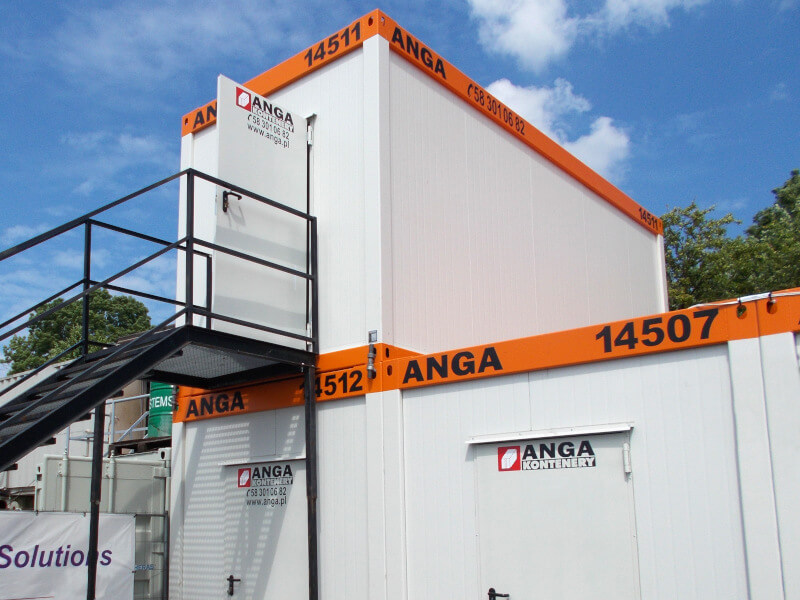 Container rental in Gdańsk
We deliver containers for rent throughout the Pomeranian Voivodeship, and our storage yard is located in Gdańsk. We offer attractive transport rates and fast delivery times. For a transport quote, please contact the sales department.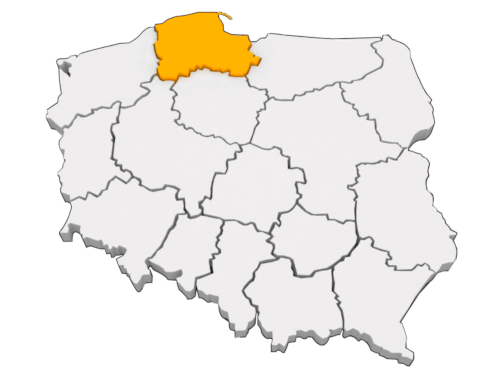 Types of containers for rent
Office containers rental
It is the type of container most often rented by our clients. Thanks to the insulated walls and electric heaters, the office container can be used all year round, regardless of the weather conditions. Office containers can act as a temporary office, conference room, back-up facility at the construction site or, for example, a dressing room.
Detailed information on dimensions, equipment, along with sample photos and drawings can be found on the dedicated website.
Social containers rental
If you need to provide cloakroom, canteen or a place to rest for your emplyees, social containers rental is worth considering. The walls are insulated and the containers are equipped with heaters. We also offer rental of sanitary containers, which are equipped with toilet cabins, washbasins and showers.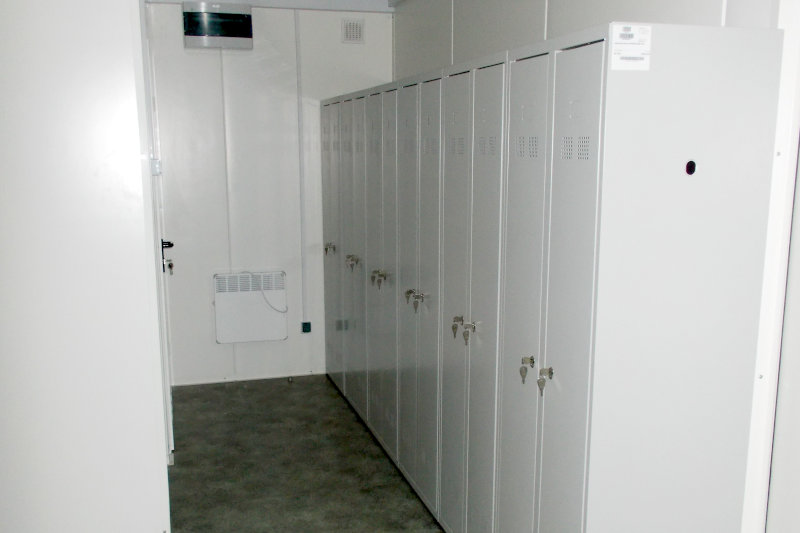 Storage containers
We rent 20-foot sea containers, which are perfect as warehouses. The load capacity of such a container is over 28 tons, and access to the interior is provided by large double-leaf gates. The container has no insulation and no electrical installation. More details on the rental of storage containers can be found at https://www.anga.pl/en/container-rental/storage-container-rental/
Container rental price-list
The advantage of container rental is the attractive price of such a service, which allows you to quickly provide the necessary additional office, social or storage space at a low cost.
The size of the container rental rate depends on the period for which the contract will be signed. The longer it is, the more attractive monthly rates we can offer. The rental price does not include the cost of container transport and unloading.
You can get a detailed container rental price list and a transport quote by contacting our sales department. We are able to offer the rental of non-standard container configurations. We will be happy to prepare an individual offer for you, also taking into account your special requirements.
We invite you to contact us by phone or to submit an inquiry via the contact form or e-mail.
How long can a container be rented?
A container rental contract can be signed for any period, however, the preferred minimum rental period is one month. After the end of the period for which the contract is signed, if you do not want to end the rental of containers, the contract will be automatically extended for an indefinite period. The container can then be returned at any time subject to a one-week notice period.
Terms and conditions for the rental of containers
signing the lease agreement is obligatory
formalities can be settled both at our branch in Gdańsk and remotely via e-mail
we rent containers based on a monthly rental rate
it is possible to extend the rental period at any time
we offer rental of additional equipment such as tables, chairs, benches, health and safety cabinets, etc. Please contact the sales department to determine the price and availability
we organize transport as well as unloading / loading of rented containers
it is the lessee's responsibility to ensure appropriate access for a HDS car and to submit the necessary permits in the event of a restriction of entry for trucks
it is the lessee's responsibility to prepare a suitable place and foundation for the rented containers