Registered trademark ANGA Sp. z o. o. means the supplier of the highest quality services.
Our goal is:
to get the full trust and satisfaction of our Customers
to implement the best technical and engineering solutions in the container field
to build the partnership cooperation with the Customers
to aim at superior quality of our services.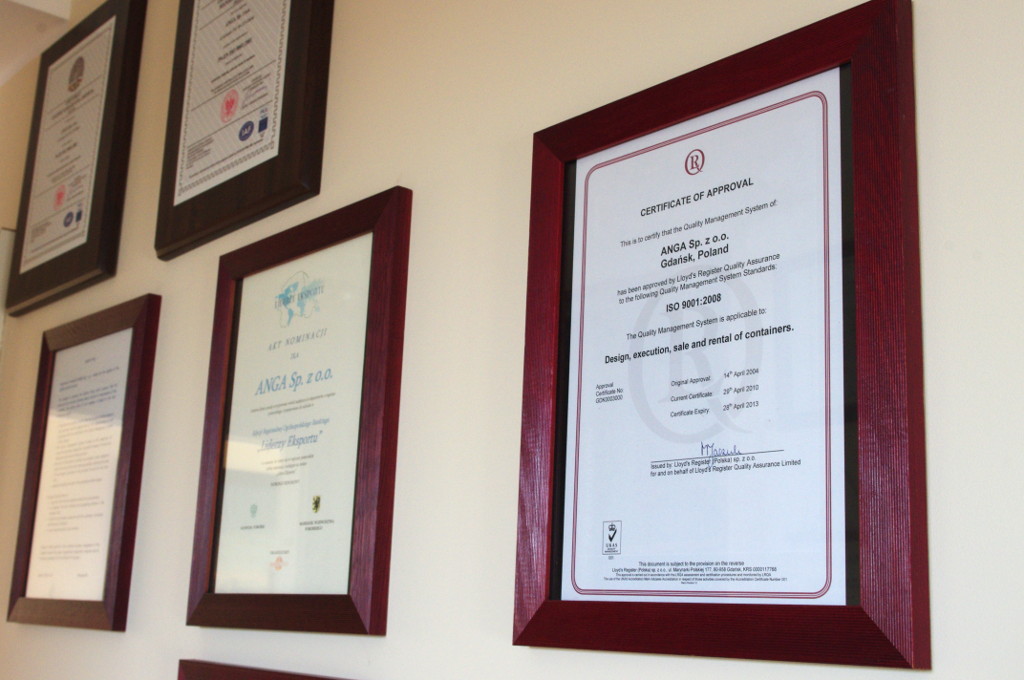 Our company adheres to the Highest Quality Policy which ensures that our services in the container field always meet the Customers' demands. The quality policy is based on the three following principles::
the definition of quality results from the precisely defined needs of our Customers and the opportunities of the implementation of our processes
the Quality Management System focuses on the inspection of execution process, recognition of potential reasons of errors and taking precaution and correcting actions
the norms of the quality is "without any mistakes"; every employee's ability to carry out his task successfully, observing the rules of the company according to the principle "do well for the first time".