Attractive, modern outdoor look and possibility of adaptation to any customer needs are the main advantages of our trade containers. Thanks to using large glass surfaces we obtain rooms that can be a sales room, shopping centre or a modern company office.
Trade containers may be of various sized and consist of a single or more modules. Apart of large windows we offer a wide range of additional equipment, starting with sanitary equipment and ending with air-conditioning.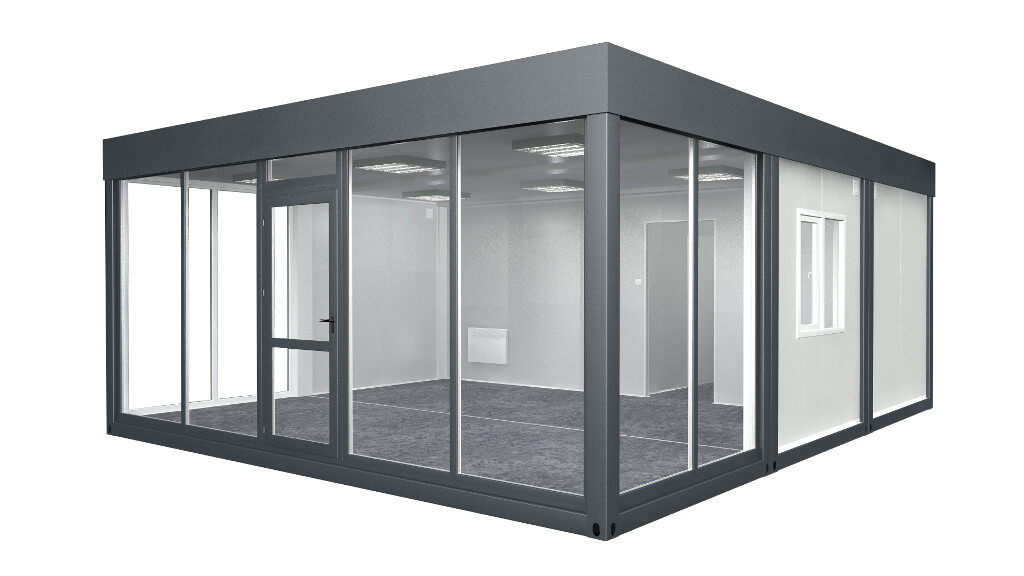 Example Project
Example trade container project consisting of three modules.
A set of 3 containers with a total surface area of 40m2 has been divided into 2 parts – sales and back-up facilities with sanitary part and a kitchen annex. Facade of the shopping part is largely glazed. It is possible to both use PVC and aluminium windows. The upper frame has been additionally decorated with an attic.
Have a look at our detailed project drawing in Download section at the bottom of the page.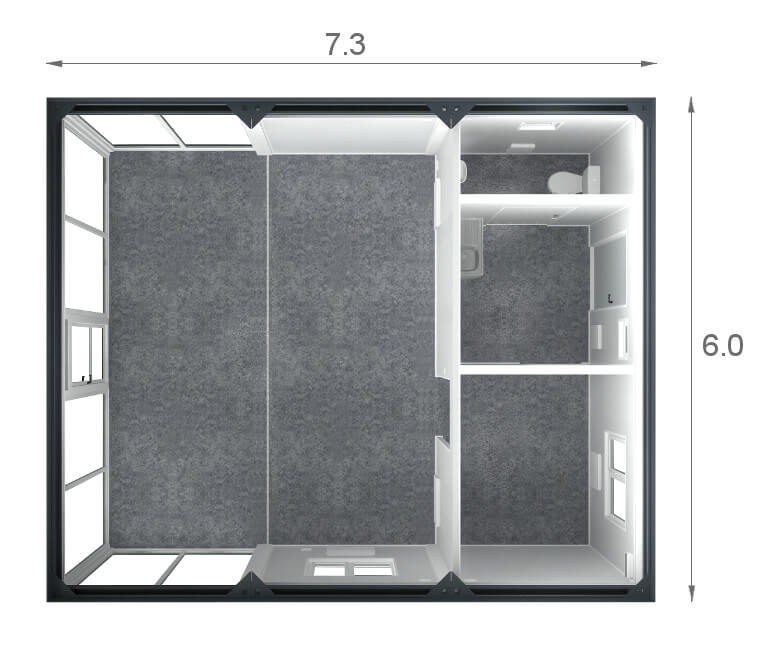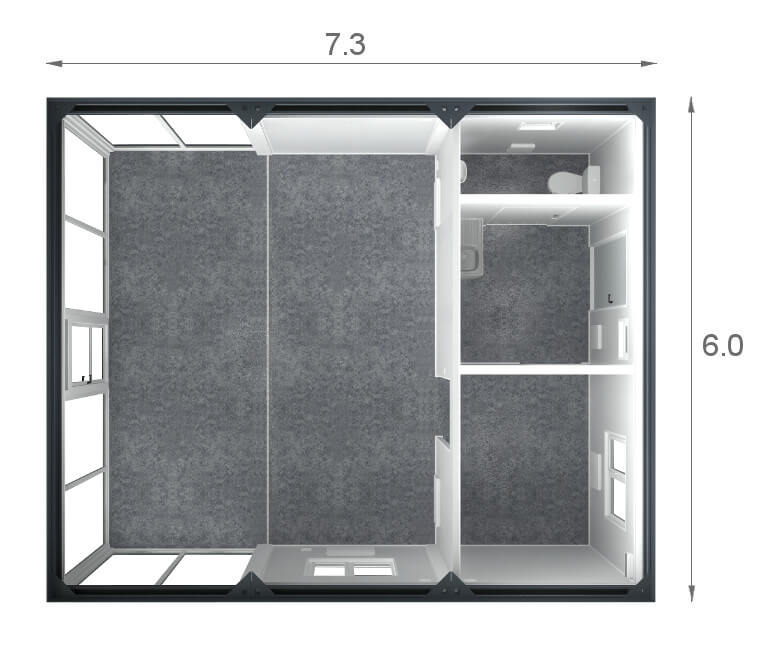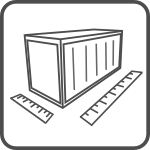 External dimensions
Standard size of a single containers is 6 m x 2.4 m. Maximum possible size is 8 m x 3 m.
Larger surfaces are achieved by joining modules into sets.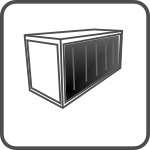 Wall structure
Version 1 – sandwich panel. Internal layer is made of a smooth galvanized sheet.
Version 2 – corrugated sheet or elevation panel. Internal side of the wall is made of laminated plate

Insulation
Container walls may be insulated with Styrofoam or mineral wool of 75, 100 or 150 mm, or with 80 or 100 mm polyurethane.
Floor and roof have insulation of 120 and 130 mm respectively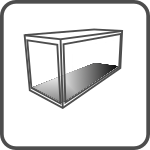 Floor / fitted carpet
Industrial fitted carpet of class 34/43, laid on OSB or on water-resistant fibre cement panel.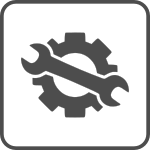 Additional equipment possible
Possibility of any container and equipment configuration e.g. sanitary back-up facilities, kitchen annex, air-conditioning etc.

Electrical equipment
Electrical system, lightning, electrical radiators, electrical water heater (boiler).