Specialized containers find their applications in various industries. One of the possible applications consists of an insulated floorless containers used for pumping station construction.
Resignation of the original floor and placing the container on previously prepared subsoil provides the following advantages:
possibility of enclosing very large and heavy system which would be difficult to carry into a container
eliminating container floor load-bearing capacity limitation i.e. 200 kg/m2 for a typical container
previously prepared concrete floor is much more resistant to humidity, vibrations and mechanical damage than original container floor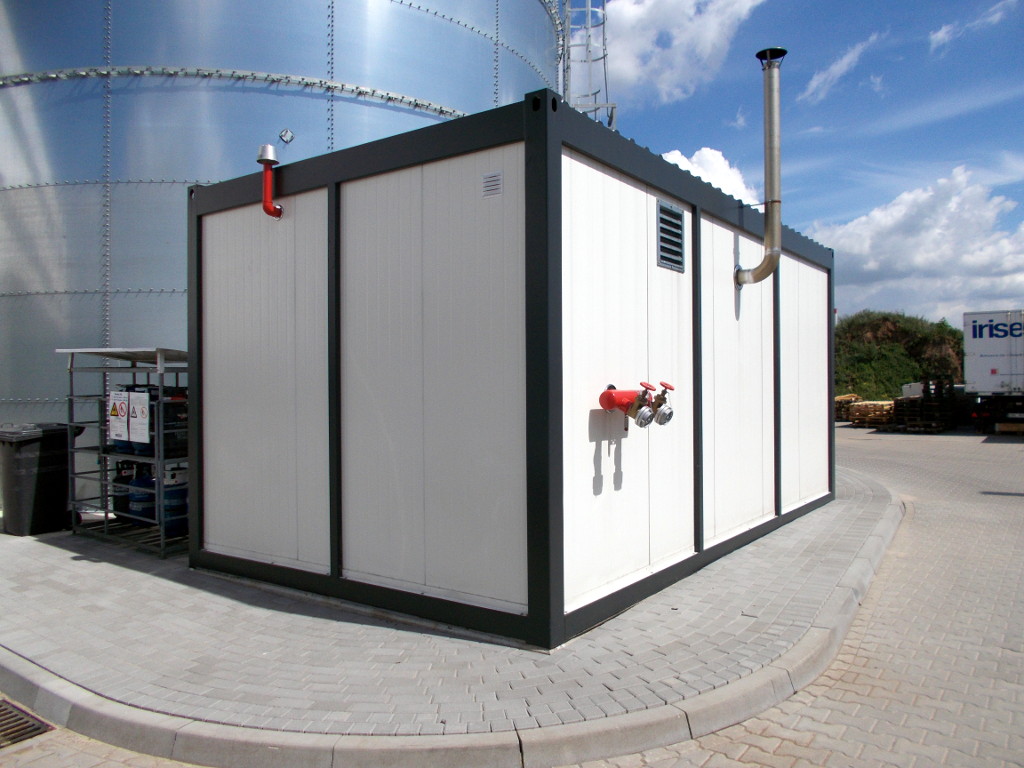 It is possible to equip the container in many additional elements allowing to adapt it to a concrete project such as:
intakes, outlets, ventilation grids
exhaust fans
culverts in walls
assembly of revision doors
making non-standard electrical installation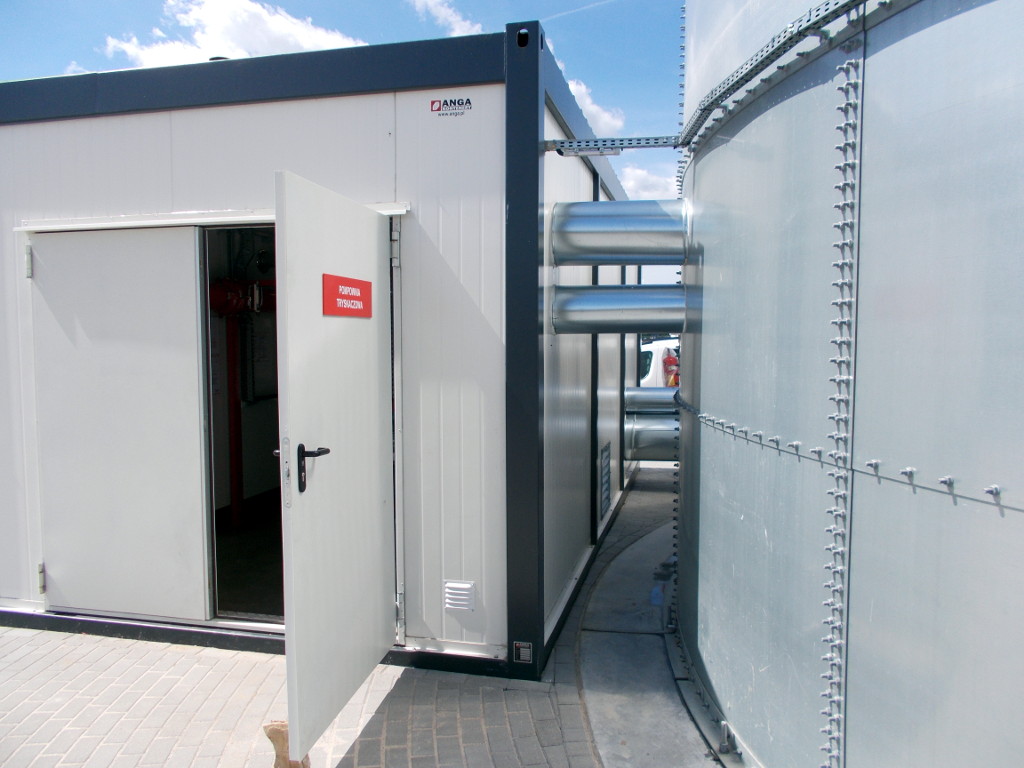 Have a look at an example container project for pumping station.
The container has no floor and it needs to be placed on previously prepared subsoil. Container walls are made of sandwich panels. Air intake has been assemble at one of the walls, and an exhaust fan at the opposite one. Detailed container drawing is available at the bottom of the page in "Download" section.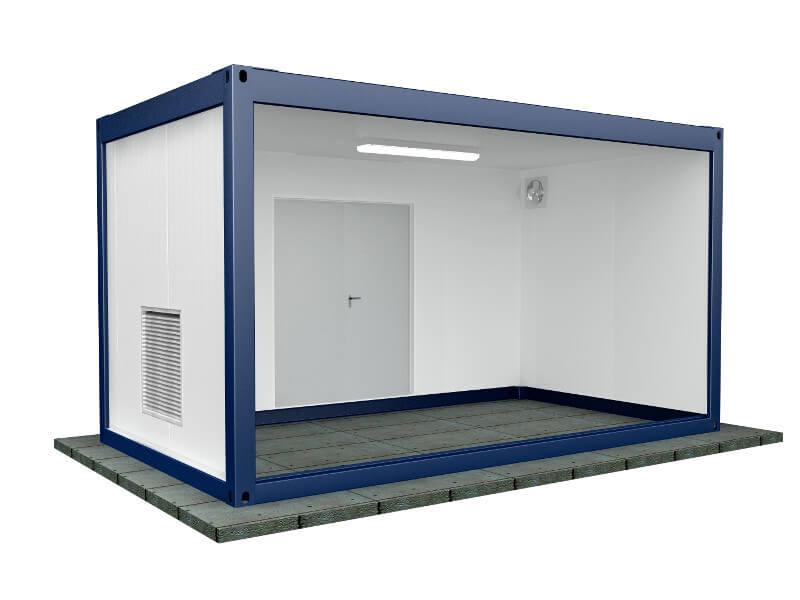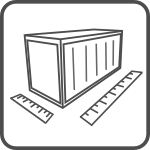 External dimensions
Standard size of a single containers is 6 m x 2.4 m. Maximum possible size is 8 m x 3 m. For atypical sizes please contact our Sales Department..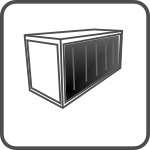 Wall structure
Walls are made of sandwich panels which makes it easy to make culverts and assemble additional exposed equipment.

Insulation
Container walls may be insulated with Styrofoam or mineral wool of 75, 100 or 150 mm, or with 80 or 100 mm polyurethane.
Floor and roof have insulation of 120 and 130 mm respectively.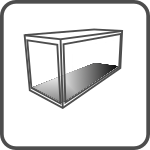 Flooring
Floorless container is put on a subsoil prepared by the ordering party.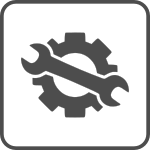 Additional equipment possible
Possibility of assembling intakes, outlets, ventilation grids, culverts in walls, revision doors etc.

Electrical equipment
Electrical installation, lighting, electrical heaters, exhaust fans, additional three-phase sockets etc.