At the end of October, ANGA produced and delivered a container common room to Czaple at the request of the Żukowo Commune. It will serve as a place for meetings, but also as a public room where you can take, for example, fitness classes.
Our products can be used in many different projects, and the common room from containers is one such application. The advantage of containers objects is certainly very quick implementation time - the facility was ready for use within about 8 weeks from the time of signing the contract, as well as several times lower price compared to buildings constructed in a traditional way.
Container common room - details
The delivered object has an area of ​​about 87 square meters and consists of a large hall that can accommodate several dozen people and a small sanitary facility. In addition, a multifunction device containing a fridge, a sink and a mini stove is installed.
The containers have adequate insulation and electric heating, which ensure comfortable use regardless of weather conditions. Thanks to the high insulation coefficient of the walls, roof and floor, this facility is as energy-efficient as a regular building. The silver facade combined with graphite finishes looks elegant and modern.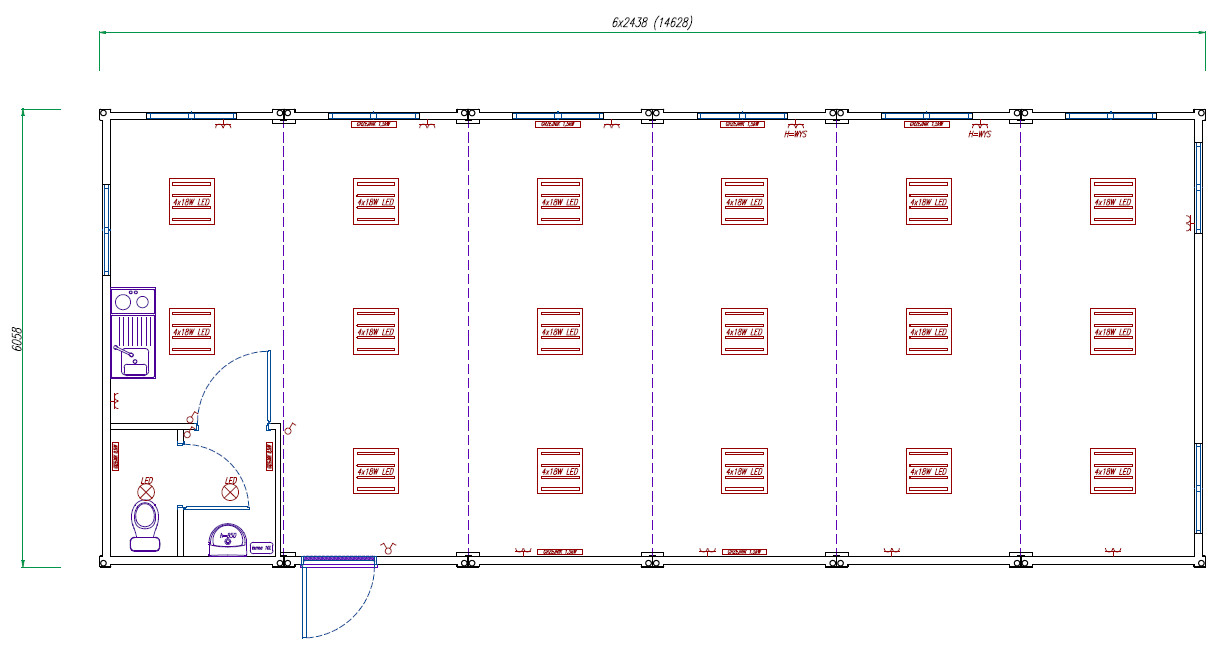 Feel free to contact us if you are interested in similar projects. Our sales department is able to prepare an offer not only for the container system presented above but also for any modification or a completely new container system in line with your needs.