Foundations for containers
Correctly prepared foundations for containers guarantee that they will be stable on the ground and guarantee necessary floor ventilation and elimination of humidity.
Ground under foundation should be level and stable, with wall base or slabs laid horizontally allowing for placing containers on them. All kinds of concrete blocks, hexagonal concrete paving blocks, jumbo plates etc. are best suitable for it.
Please remember to move the blocks to the inside of the foundation with reference to container outline to provide free water drainage from outlet pipes located in container corners.
The ordering party is responsible for selection and verification of foundation type and its making. Foundation type should always be adjusted to local ground conditions.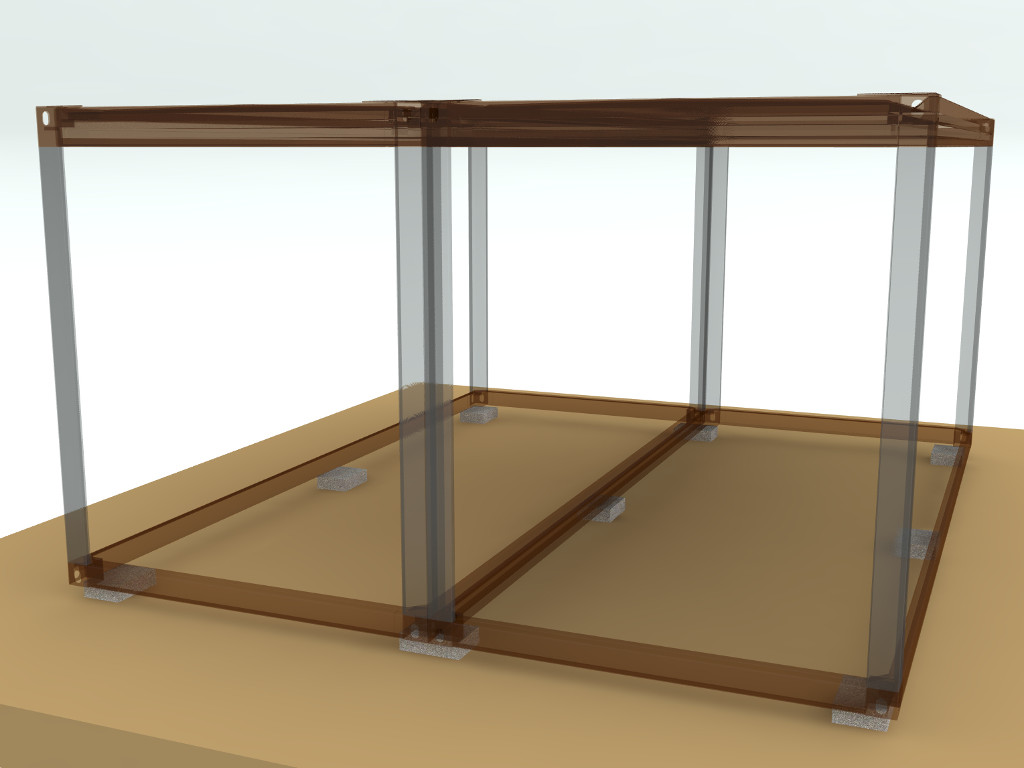 Example of correctly made foundation: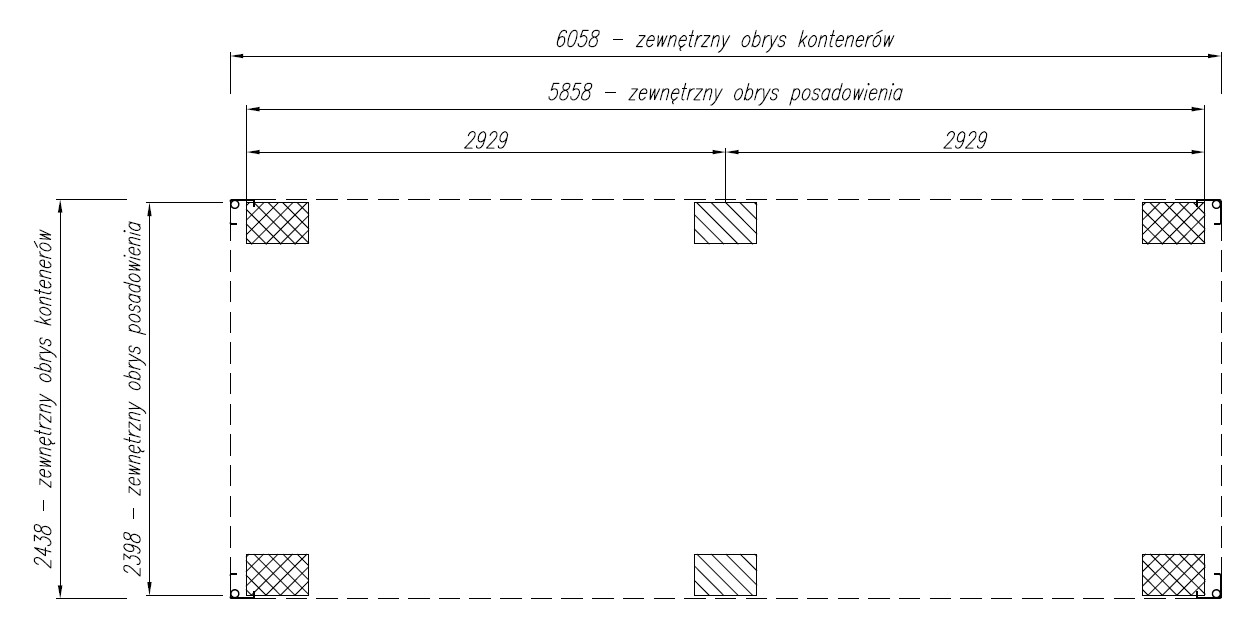 Example of correctly made foundation: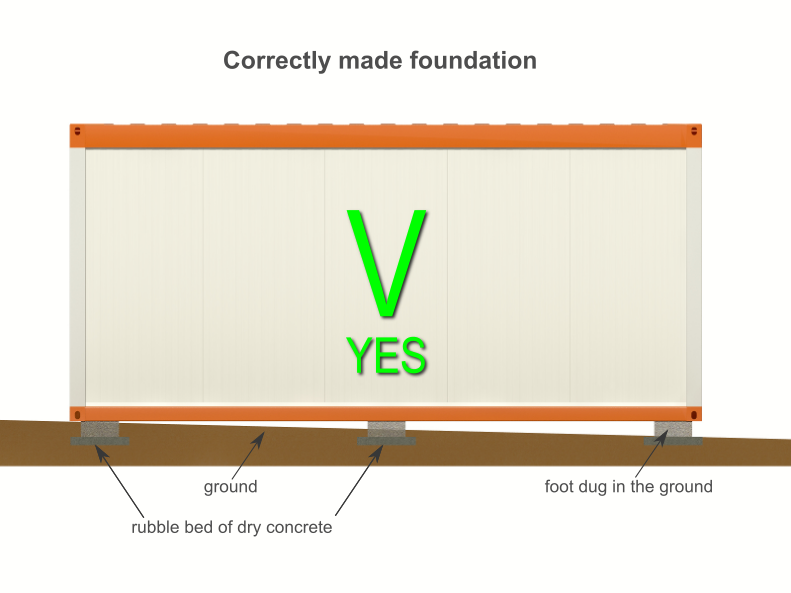 Incorrectly placed foundation feet on rubble bed "mounds".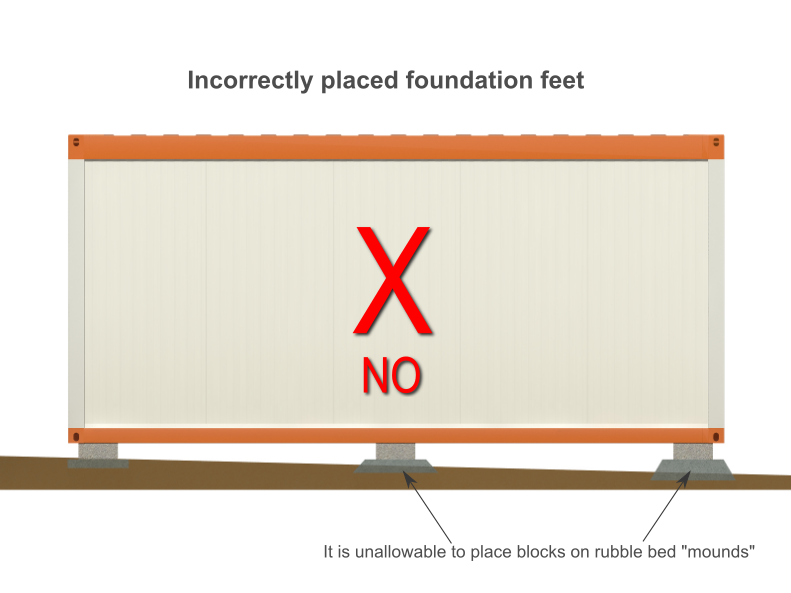 Incorrect container foundation height, space is needed between container floor and ground.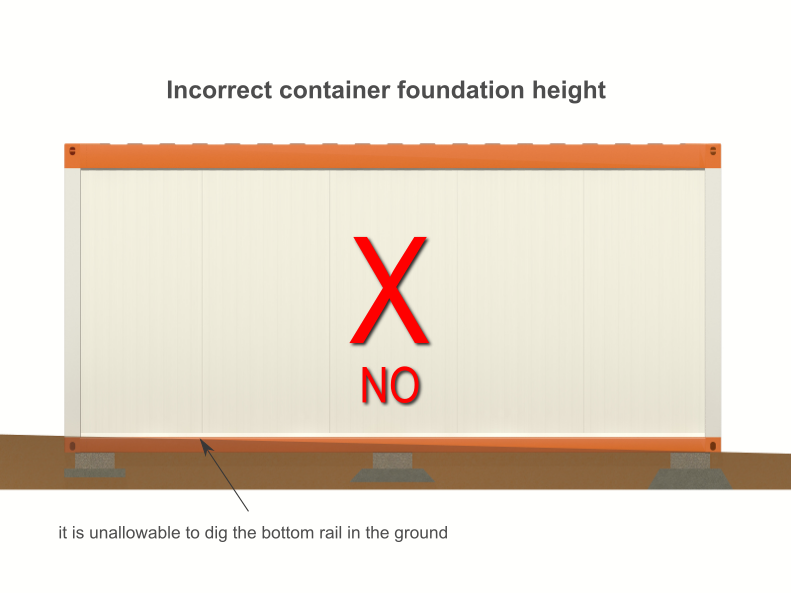 Transportation and unloading
We organize transport and unloading for the containers order with our company. A HDS self-unloading car is used for this purpose.
The ordering party is obliged to guarantee access and manoeuvre space for the trucks supplying the containers and, if there are limitations in lorry traffic, to get necessary permits from road manager.
Dimensions of work area for an example HDS truck:
crane height in unloading position with container attached: 7 m
truck width with supports and place for container rotation: 10 m
truck length without trailer: 10 m
truck width: 2.6 m
minimum entry gate width 3 m
truck height with container: 4.1 m
truck weight without trailer, with a typical container: 18 tons.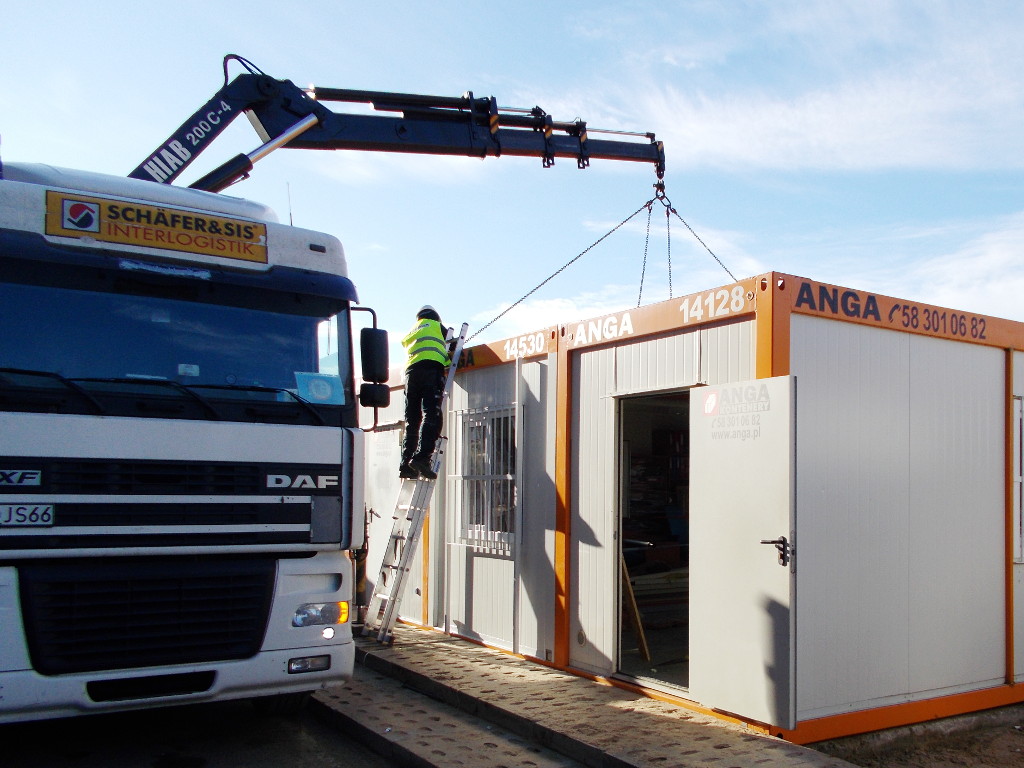 Connection of external utilities
Connection of external utilities to the container such as water, electricity etc. is a task of the ordering party and needs to be done by people with relevant authorization required by the provisions of law.
Water and sewage system
Water connection and outlet can be done in 2 ways:
through container wall
through container floor.
Usually we use water connection with a 3/4 or 1 inch thread for a larger number of water recipients (female connector). For a small number of devices without WC water is drained with a pipe ∅ 50–75, and in remaining cases with a pipe ∅ 110.
In the case of connection through wall the system leading to the container should be protected against freezing. Water connections and outlets connected at the bottom of the container should have some space to allow for adjusting these connection to the container when placing the container on previously prepared foundation.
All the necessary systems inside the container are prepared by our company at production stage.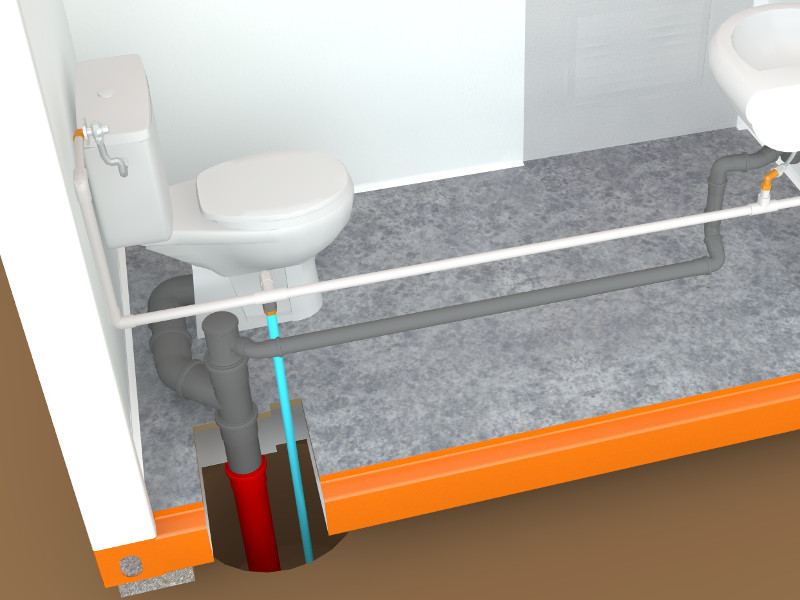 Connection through floor. Red and blue are pipes that must be connected to the container during unloading.
Electrical items
Types of electrical connection should be determined at order placement stage. Example connection methods:
tight connection box on container wall
recipient pin on container wall
hole in the floor for leading supply cable and direct connection to switching station.
Upon ordering party's request, after container set assembly and providing electrical power supply to them, we may perform electrical measurements paid extra.